Pizzeria
The pizzeria La Cantina offers a wide choice of tasty dishes for all lovers of pizza !!
The pizza is cooked in a wood oven and can be enjoyed every evening at the cozy and warm rooms of the restaurant La Cantina is located in the historical center of Castiglione del Lago.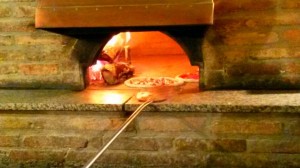 During the summer the restaurant provides a cool garden where you can enjoy the pleasure of a great pizza while enjoying the view of a wonderful lake view.
The extensive menu is on offer also includes a focus on children with our pizzas baby.
In particular, we invite you to try our Pizza Gourmet, absolute novelty in 2015, made with ingredients sought and selected.
Our suppliers are all carefully selected to offer customers a high quality product.
Especially dairy products derived from the milk of sheep bred in our territories according to nature.